Photographic Review - GC Live
Single Review - The Soundcheck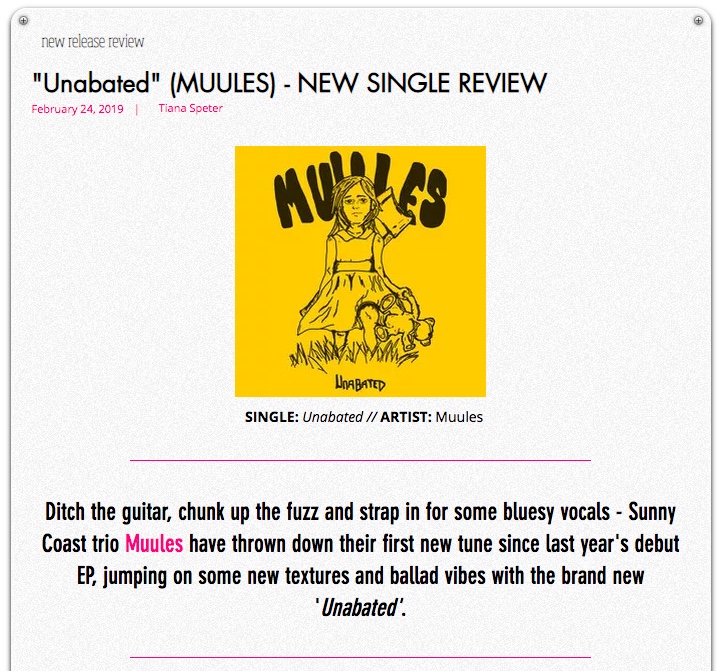 The Soundcheck - 'Unabated' single review, Feb 24 2019
"Exploring some new facets of the Muules brand, 'Unabated' showcases raw passion, a sharper melodic focus and furthers proof of what this lot can do without a guitar. And with the promise of a first album on the horizon, it will be interesting to see what direction Muules may steer us in next."
Gig Review by Cherie Smith (for Metal Roos)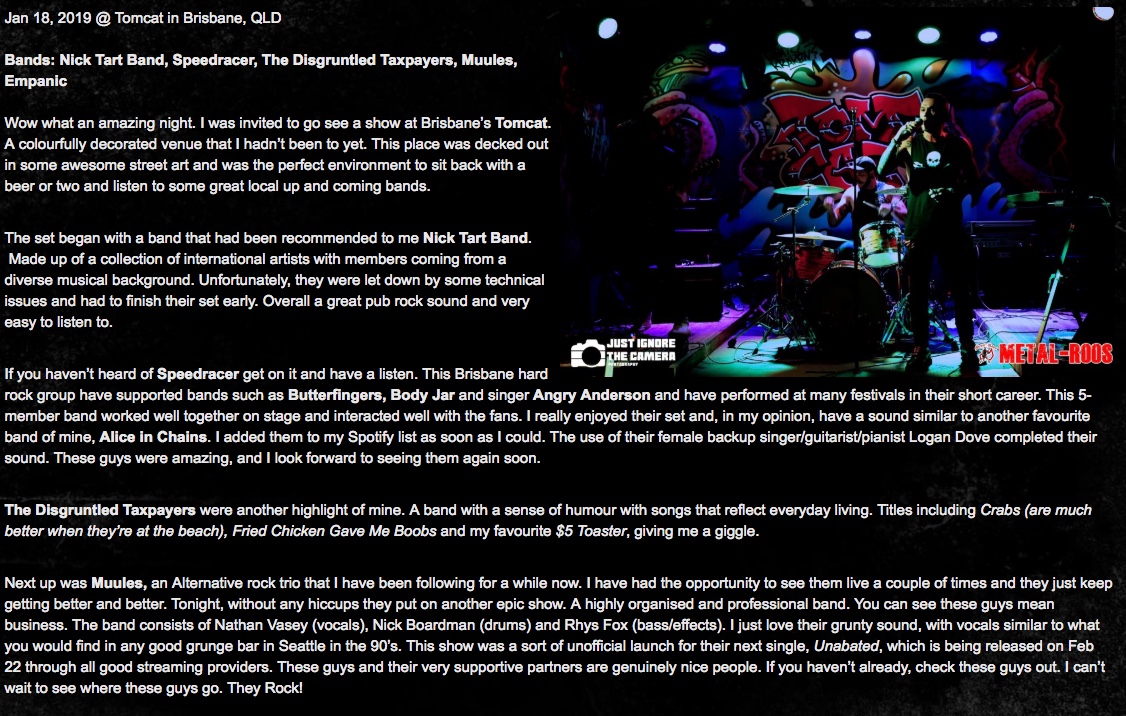 Metal Roos - Gig Review, Jan 18 2019
"I have had the opportunity to see them live a couple of times and they just keep getting better and better. Tonight, without any hiccups they put on another epic show. A highly organised and professional band. You can see these guys mean business. The band consists of Nathan Vasey (vocals), Nick Boardman (drums) and Rhys Fox (bass/effects). I just love their grunty sound, with vocals similar to what you would find in any good grunge bar in Seattle in the 90's."
Q & A with Brit music blog, Indieworldx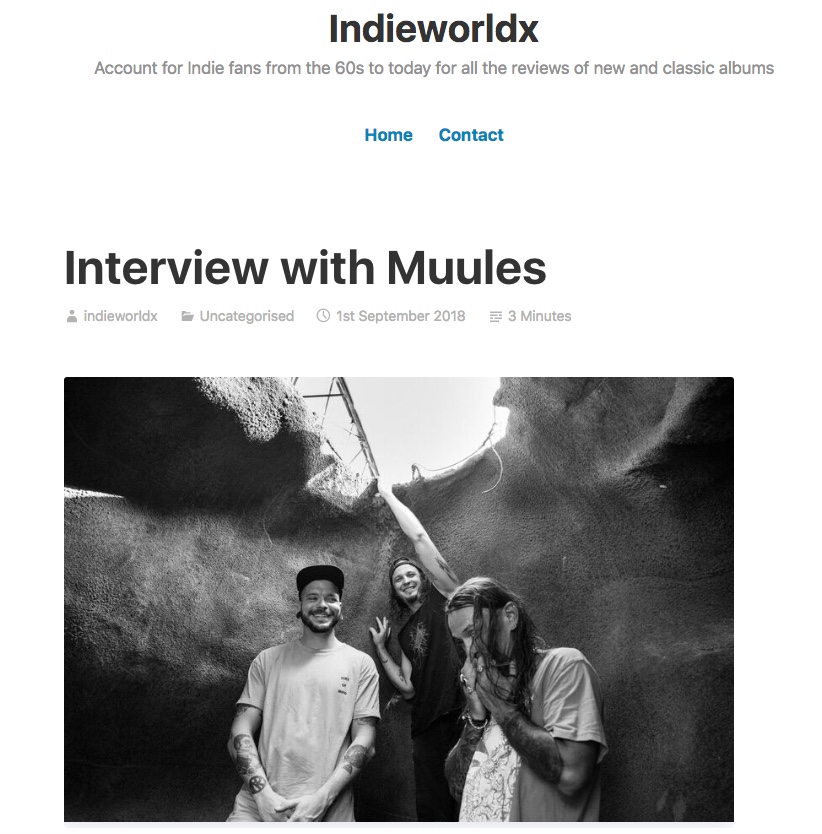 "Look, the whole 'mission' of Muules was to create music we liked and thought was cool, was fun to play, and a challenge. We didn't expect it really to take a life of its own..."
Interview with Andrew from Scars and Guitars
That time when Banks Radio Australia/Valley FM 89.5/Sweet Sunday Sounds had us at #1 in their Top 15 Australian/NZ tracks of the week.
Interview with The Point Music News
"Any show where you don't break anything is a good show, to be honest. Festival shows are sick, giving you the ability to reach whole different demographics and playing on big systems, but you're also generally limited to very strict set times. Intimate gigs, the majority of the audience is there to see you. As long as the sound's good, we can hear ourselves, and we can see people dancing/singing to our stuff, then the show is a winner..."
Interview with Tony from Uncut and Unsigned on 3MDR 97.1FM
Premiere on Music Is My Muse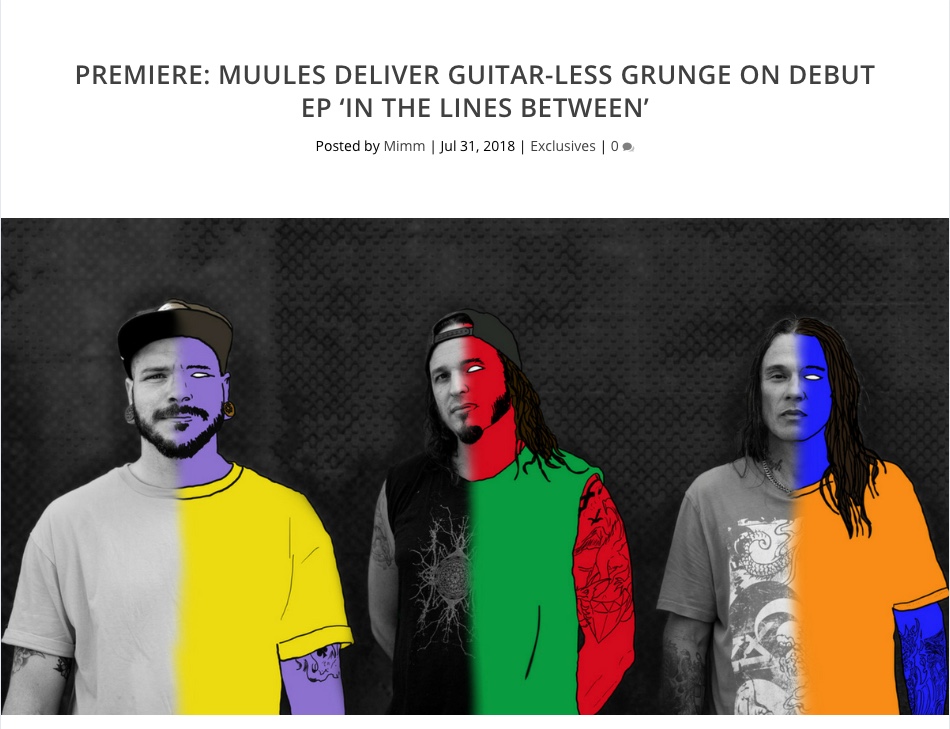 "Teaming frenetic drums, rhythmic bass lines and powerful yet emotive vocals, these Sunshine Coast natives creative a grunge-tastic wall of sound that honours stylistic fore-bearers and influences like Soundgarden and Royal Blood with an over-arching Nirvana vibe for good measure..."
Feature in Overdrive Mag (Oz Issue 41) - focus on Metal United Down Under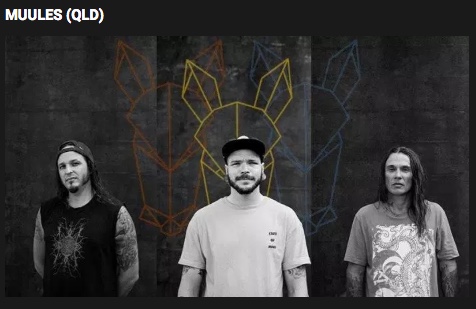 "Muules offer exciting alternative rock that might bring to mind A Perfect Circle, with a rolling groove..."
Insert Review Here - Gig review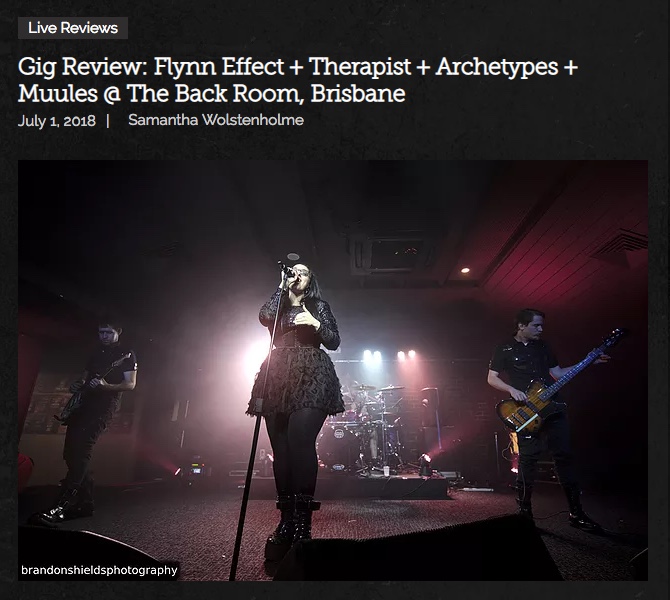 "Effecting a very 90's Soundgarden grunge-rock sound, Muules hold their own despite the absence of a guitarist and their songs are short, sharp and sweet throughout their tight set..."
Live Loud Magazine - Issue 69 (dude)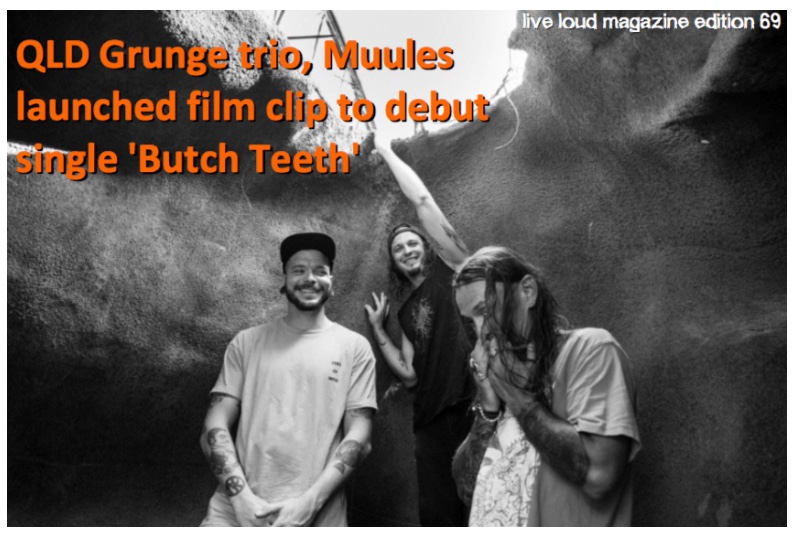 "Look Ma! No guitar! Muules is what happens when you take a bassist (predominantly known for playing in reggae bands), a punk drummer, and a vocalist who hasn't touched a mic for nearly a decade, lock them in a room together, and tell them to produce tracks with all the heart, sweat, and blood from a 90s mosh pit..."